Tag: William Jefferson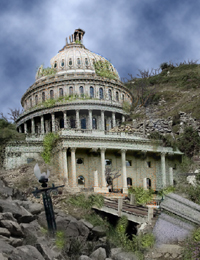 The Fourth Circuit Court of Appeals has upheld 10 of the 11 counts of bribery, money laundering, wire fraud and RICO (organized crime) on which former LA Congressman William Jefferson. Jefferson was convicted. Jefferson is serving a 13 year sentence. The Court vacated a wire fraud count but that will not affect his sentence. The Court said Virginia was not the appropriate place for a count involving a phone call between Kentucky and Africa. More on today's decision here.
Here how the jury decided the 16 counts against him. The case began when: [More...]
(1 comment, 469 words in story) There's More :: Permalink :: Comments
Former Congressman William Jefferson was sentenced to 13 years today. He was convicted of 11 counts related to public corruption.
Jefferson was found guilty after an eight-week trial of soliciting bribes, depriving citizens of honest service, money laundering and using his congressional office as a racketeering enterprise. The case was best known for the $90,000 federal agents found hidden in the freezer of Jefferson's home in Washington, D.C.

The five charges for which he was acquitted included single count of violation of the Foreign Corrupt Practices Act -- the charge most closely related to the $90,000 found in his freezer.
Prosecutors asked for 27 years. The defense asked for less than 10. Jefferson was allowed to remain on bond pending a hearing next week on the Government's request he be ordered into custody immediately. [More...]
(2 comments, 317 words in story) There's More :: Permalink :: Comments
William Jefferson (D-LA) was convicted by a jury today on 11 of 16 counts of an Indictment, including bribery, racketeering and money laundering. He was acquitted on five counts including wire fraud and obstruction of justice. The backstory:
The backstory: In 2007, Jefferson, was charged on 16 counts of bribery, racketeering, and violations of the Foreign Corrupt Practices Act. The government alleged that Jefferson used his congressional office to help promote business projects in western Africa in return for payments for his family. The most vivid evidence put on display: that feds found in Jefferson's freezer $90,000 stuffed in Boca Burger and pie-crust boxes.

Jefferson's lawyer, Robert Trout argued at trial that Jefferson's behavior was perhaps unethical and even stupid but not criminal. "To make something that isn't criminal into a crime, ladies and gentleman, that is power," Trout told jurors.
Over the objections of the prosecutor, Jefferson's bond was continued until sentencing. According to the prosecutor, Jefferson's sentencing guideline range could be more than 20 years.
(9 comments) Permalink :: Comments
Indicted longterm LA Congressman William Jefferson has been defeated. The winner of the House seat for the district which includes New Orleans is Republican lawyer Anh Cao.
Cao emigrated from Vietnam when he was 8, after the fall of Saigon. This is his first elected office and he will be the first Vietnamese-American in Congress.
Turnout in Saturday's election, which was postponed due to Hurricane Gustav, was not high. While Jefferson's corruption charges are thought to have increased turnout in the white community and largely contributed to his defeat, and turnout among blacks was lower than usual, this is also interesting: [More...]
(26 comments, 298 words in story) There's More :: Permalink :: Comments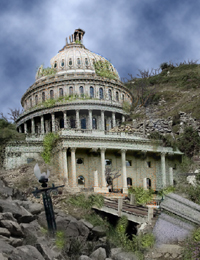 Via CREW, Louisiana Congressman William Jefferson has been indicted on corruption charges. The indictment is here.
Two of his associates have pleaded guilty and turned against him.
Among the charges listed in the indictment, said the official, are racketeering, soliciting bribes, wire fraud, money-laundering, obstruction of justice, conspiracy and violations of the Foreign Corrupt Practices Act.

....Jefferson is accused of soliciting bribes for himself and his family, and also for bribing a Nigerian official.
(4 comments) Permalink :: Comments